About the Speaker
Professional Development Meetings are normally held 5pm-8pm each month from September – June. We strive to keep events central within the area, choose interesting tours and speakers, and select from the finer area restaurants.
May 2022 Professional Development Meeting
Is Your Supply Chain More Like a Ship or a Boat?
with Anthony Zampello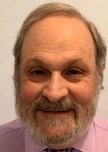 Following a long career in manufacturing and materials management, Z now serves as a consultant, educator, and trainer to the operations and materials management profession across many industries. He's been involved for over thirty years in a broad range of industries, product types, and market environments. He has held senior management positions with Fortune500 companies and has consulted with companies ranging from small, family owned to large, multinational ones.
During his long tenure in industry, Z has managed a wide range of initiatives, including: S&OP and ERP implementations, lead time reduction projects, offshore sourcing efforts, reorganization of materials management organizations, and inventory reduction programs. His years of experience give him a broad perspective in his consulting and teaching work in the United States, Mexico, United Arab Emirates, Kingdom of The Netherlands, China and Great Britain.
He has been active in APICS since 1982, and holds the following certifications:
- Production and Inventory Management (CPIM) [Achieved Lifetime cert]
- Certified Supply Chain Professional (CSCP) [Achieved Lifetime cert]
- Integrated Resources Management (CIRM)
- APICS Master Level Instructor for CPIM and CSCP
- APICS Lead Level Instructor for Principles of Operations Management
- APICS Master Instructor Sales & Operations Planning Certificate Program
Z is a subject matter expert, participating on exam committees for APICS. He has been utilized by various APICS chapters, conducted training sessions for major APICS corporate accounts and is the Sales & Operations Planning Certificate Core Workshop speaker. As a speaker, he has appeared often at the APICS International Conference, Chapter engagements and various industry symposiums.
He has held various leadership positions in APICS, including: the Corporate Board of Directors, and President of the Providence, New Bedford and Monadnock Chapters. Z teaches as an adjunct instructor for CPIM and CSCP at Fox Valley Technical College. He has been an adjunct professor at the Worcester Polytechnic Institute and Bentley University.